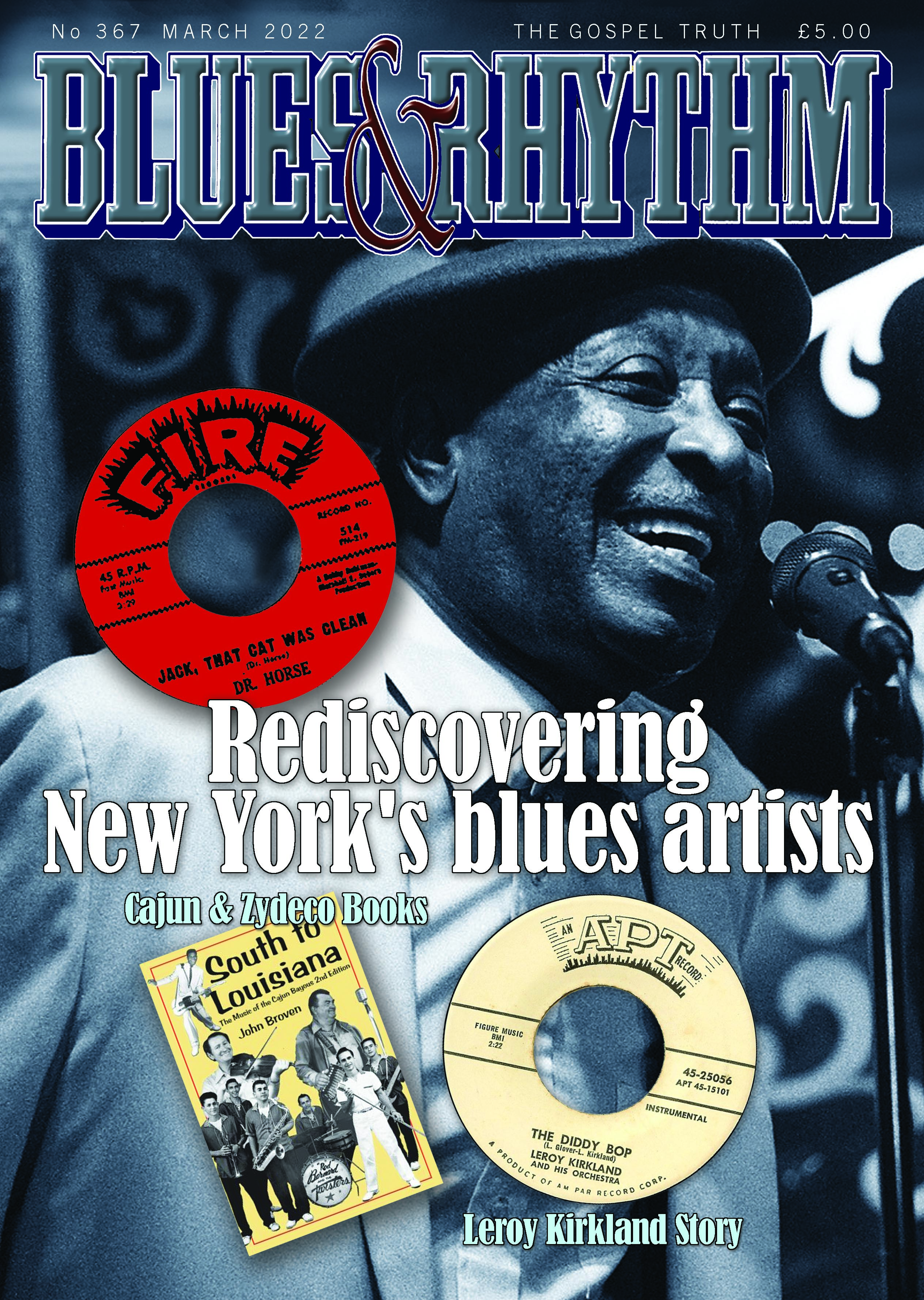 THE LEROY KIRKLAND STORY: By Opal Louis Nations – the story behind one of the backroom wizards of the rhythm & blues scene of the 1940s, 1950s and 1960s.
CLAUDE CLOUD & SAM 'THE MAN' TAYLOR'S MGM RECORDINGS: Dave Penny's discography and rare albums produced by Leroy Kirkland with Sam 'The Man' Taylor and Claude Cloud (Leroy Kirkland himself!).
NEW YORK BLUES REVISTED: Larry Simon tells the story behind the interviews in his new book on New York R&B.
GOOD READIN' TONIGHT: Ray Templeton's on the books you need for the complete blues library – this issue – 'South Louisiana Part 1.
JOHNNY WINTER & BLUE HORIZON: Tony Burke & Norman Darwen tell the story of how Johnny Winter almost joined the UK blues label Blue Horizon in 1968.
WORDS, WORDS, WORDS: Chris Smith's regular feature on blues lyrics
PLUS: D Vine Spiritual Recordings photo archive; Larry Lampkin; The Blues Discography 3rd edition corrections/updates; Mike Stephenson's Young Bluebloods; Shar Baby, Darryl Stolper, Bruce Bromberg, Ronnie Spector, Fred Parris; Texas Blues, Scat Man Crothers, Paul Gayten, Hollywood Flames, Arv Garrison and much more.