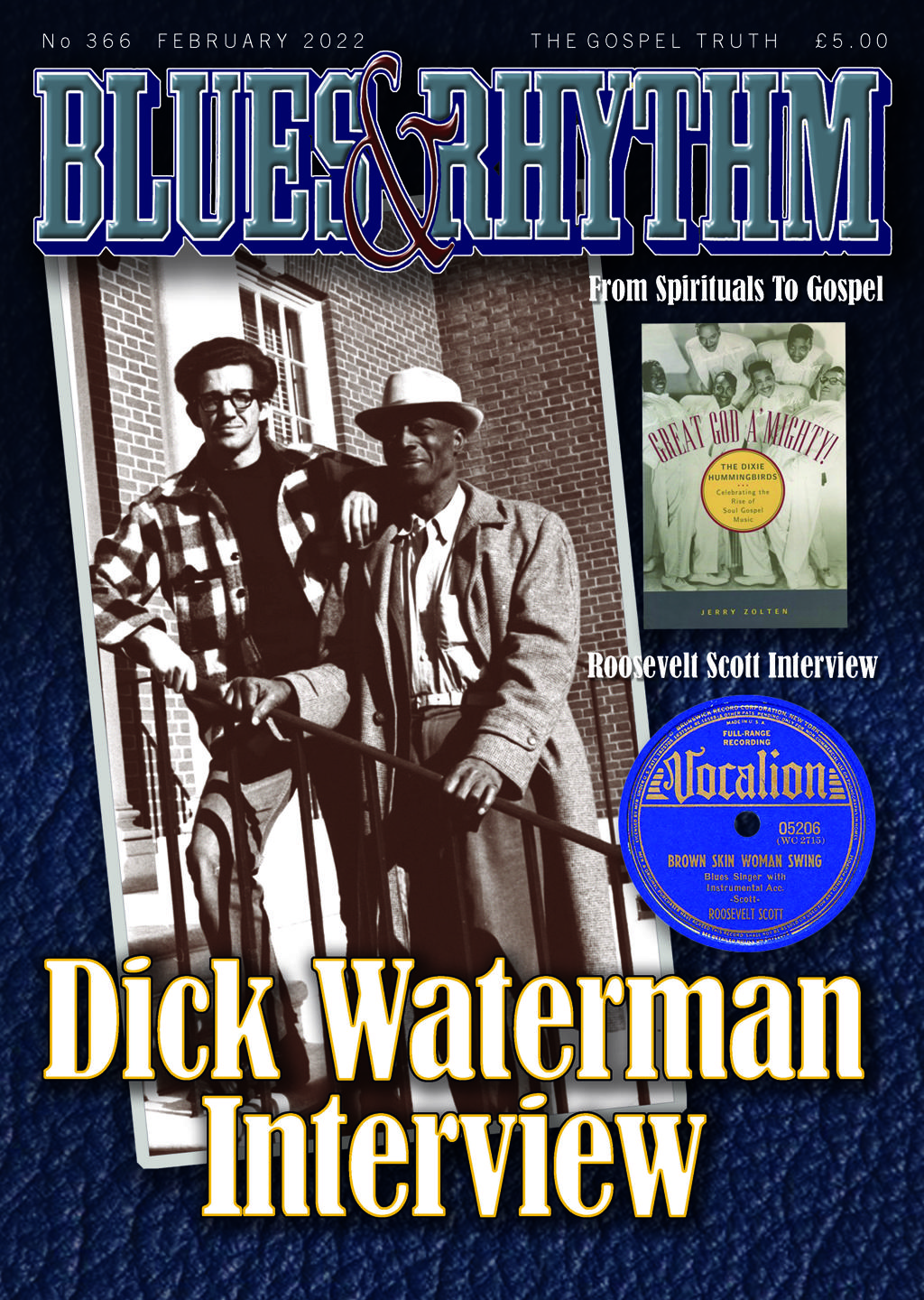 DICK WATERMAN: Extensive interview with writer, critic, promoter and photographer by Art Shuna from 1999. Dick talked about Son House, Fred McDowell, Skip James, Junior Wells, Willie Brown, Mississippi John Hurt. Lots of unique photos.
ROOSEVELT SCOTT: Historic interview by Jim O'Neal with 1940s blues artist and Vocalion recording artist Roosevelt Scott.
GOOD READIN' TONIGHT: Ray Templeton's on the books you need for the complete blues library – this issue – 'From Spirituals To Gospel'
CASH BOX CLASSICS 1945 – 1947: New feature by Simon Evans on the rhythm and blues
MANCE LIPSCOMB JUNIOR: Tary Owen's unique interview with Mance Lipscomb's son.
PLUS: Jackson & Clarksdale 1974; Mike Stephenson's Young Bluebloods; Blues Discography 3rd edition updates and corrections; Peter Moody, Keith Woods, Sonny Rhodes, Joe Simon; Blues Heaven Festival, Denmark, Son House, Dixie Cups, New York R&B, Lowell Fulson, letters, news.