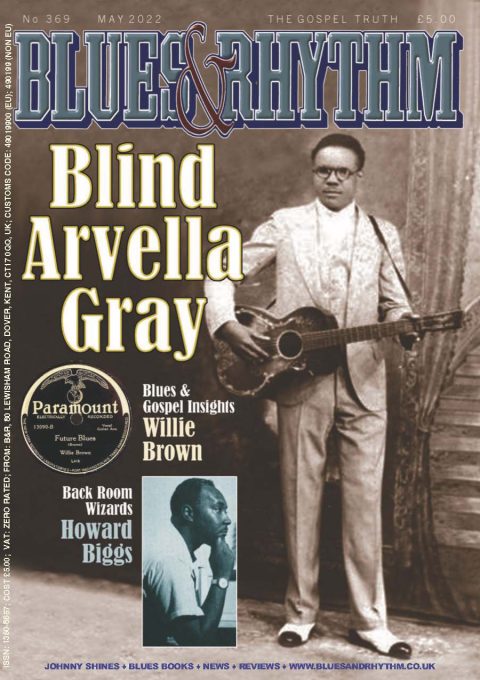 BLIND ARVELLA GRAY: Great article by Cary Baker on the legendary Maxwell Street singer.
WILLIE BROWN: The first in Bob Eagle's 'Blues & Gospel Insights' series.
HOWARD BIGGS: Another fine feature in Opal Louis Nations' 'Back Room Wizards' series looking at R&B producers, songrwiters & arrangers.
GOOD READIN' TONIGHT: Ray Templeton on the essential books you need for the complete blues library – this issue – 'Gettin' Creative With The Blues'.
JOHNNY SHINES: Rare photos of the great bluesman Johnny Shines by Bob Groom.
PLUS: Words, Words, Words by Chris Smith; Blues Discography 3rd edition corrections/updates; Mike Stephenson's Young Bluebloods; Ernie Andrews, Milton Hopkins, Timmy Thomas, Pervis Spann, Willie Egan, Sam Cooke, Willie Mabon, Bo Diddley, Walter Brown.