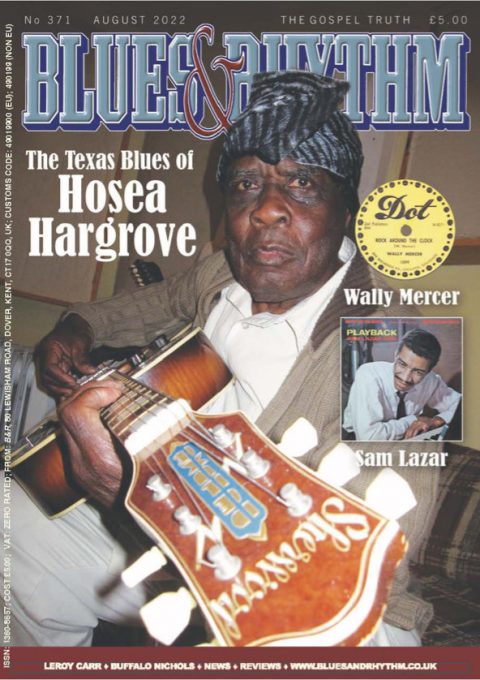 Previously unpublished interview with Texas blues artist HOSEA HARGROVE – Part of Tary Owens' 'Texas Blues Tapes' series.
WALLY MERCER: Dan Kochakian and Bob McGrath research the story and discography of an obscure R&B artist who recorded for Trumpet Records.
Bill Greensmith asks 'What Ever Happened To SAM LAZAR?' The story behind the short career of St. Louis jazz/R&B organist.
Guido van Rijn gives B&R a preview of his forthcoming book on 'The Naptown Blues of LEROY CARR.'
Mike Stephenson interviews the up and coming blues artist BUFFALO NICHOLS.
PLUS: Chris Smith's Words, Words, Words; News; Letters; Mike Stephenson's Blues Young Bloods; Blues Discography 3rd Edition Updates & Corrections; Robert Cray; King Solomon Hicks; Jimmy Thomas; Joel Whitburn; Ronnie Hawkins, Dennis Walker; Phil Guy & Jimmy Dawkins; New York City Blues; Cleo Page; Red Saunders; Big Jack Johnson; Jackie Brenston and many more.