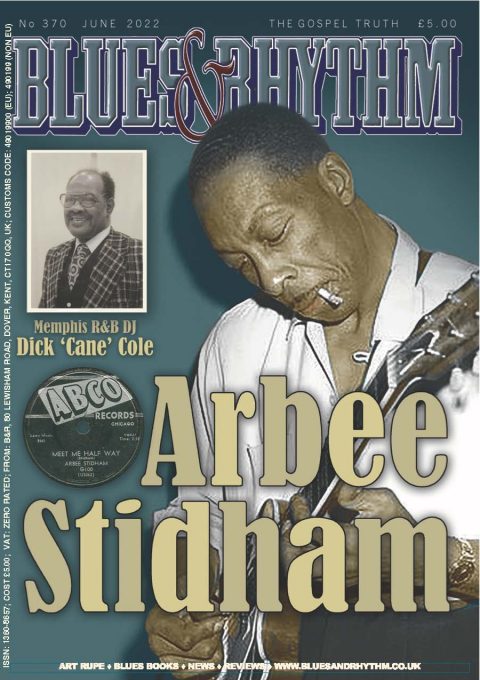 ARBEE STIDHAM: Jonas Bernholm interview with the R&B hitmaker, from 1981.
DICK 'CANE' COLE: Interview with the Memphis DJ by Jim O'Neal from 1987.
Robert Johnson associate SOL HENDERSON, by Bob Groom.
GOOD READIN' TONIGHT: Ray Templeton on blues books – 'The Ones That Got Away'.
Tribute To ART RUPE by Billy Vera. CASH BOX CLASSICS 1949 by Simon Evans.
PLUS: Blues Records 3rd edition updates. D. K. Harrell, Henry Spaulding, Bobby Hendricks, Guitar Shorty, Glen Glenn, Jimmy McCracklin, Bobby Bland, Joe Simon, Ink Spots, Earl Hooker.